Happy Wednesday!
I mentioned previously that my decorating style is very country, actually crossing over into primitive! If it's rusty,battered, beaten and peeling...I'm on it!
This is a fun piece I made with some ivy stamps I had forever, some paint and a few flat antique nails! The hearts are store bought 'rusty' metal and I added a little moss on the nail 'perches' for fun!
The
Design DIVAS
are hopping along today. Once a month we dig into our piles of stash to find something we haven't used for at least 6 months. As you can imagine, we have alot to choose from! lol
If you're hopping with us this month, your
next stop
is talented DIVA Brenda Turner!
Now for my card loving peeps, here's a sweet treat! Don't worry it's calorie free!
Stamps: Doodle Pantry (decadent desserts, crazy cravings) sets
Papers: Doodle Pantry Sweet & Salty digi papers
Other: Nesties, Crystal Effects,
vintage seam binding, button.
Doodle Pantry has
just released
some awesomely delicious images! I'm having a blast playing with them, and will be showing you some fun creations over the next few days!
The
new Doodle Pantry challenge
went live today too, and we're looking for buttons on your creations this time! The challenge is open for 10 days, plenty of time to play along with us!
You can find all the new releases & challenge info @ the
Doodle Pantry blog!
While you're there, be sure to sign up for the DP newsletter. Laurie keeps you up-to-date on all the sales, discounts & specials, including the image Bundles she has available!!
I hope you like my fun creations today, thanks for stopping by!
Blessings!
I'm sharing today's creation at these awesome sites...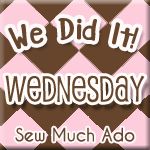 Show & Tell-Blue Cricket Design
(button unavailable at this time!)

.
You have read this article Doodle Pantry with the title Wooden Crafts & Delicious Digis!. You can bookmark this page URL http://playing-home.blogspot.com/2011/04/wooden-crafts-delicious-digis.html. Thanks!